The next meeting of the Valley Watercolor Society is coming up Thursday evening, October 12, 2017, at 7 PM.
We meet at:
San Fernando Valley Arts & Cultural Center
18312 Oxnard St Tarzana 91356 CA
Click here for driving directions from your location.
Meetings are free for members, $5 for guests.
Click here to see our full meeting schedule.
This month we are excited to welcome Debbie Abshear to give a demo in our monthly meeting on Thursday, Oct 12, and to host a workshop for us on Friday, Oct 13, from 9am to 4pm.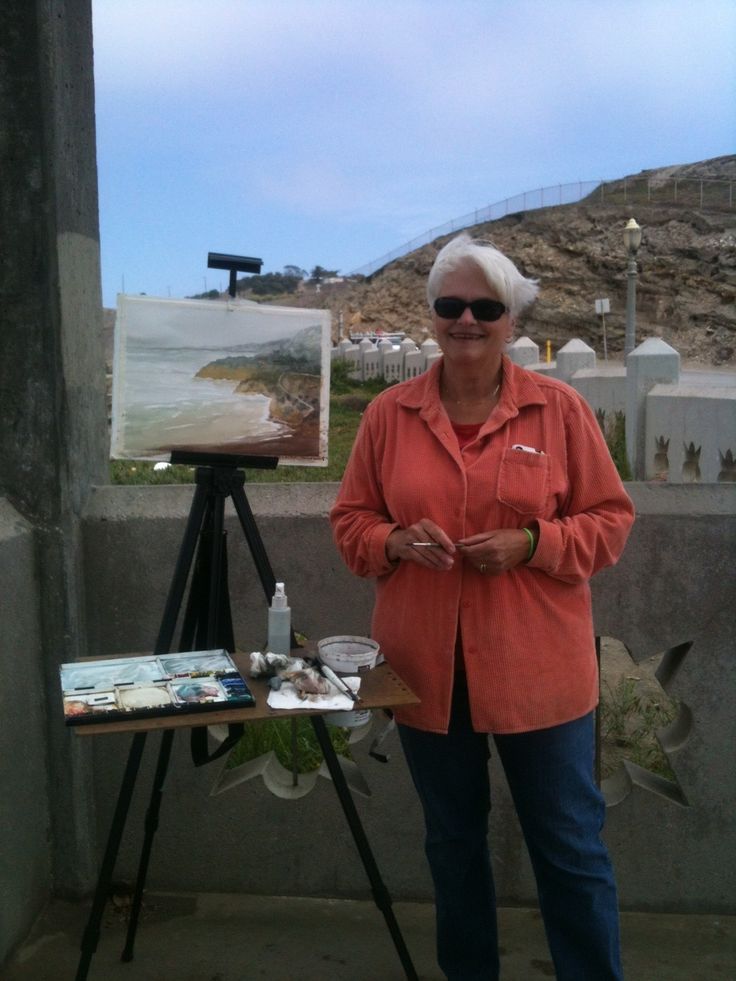 Debbie Abshear is a watercolor artist specializing in Plein Air landscapes. She has exhibited at the Santa Paula Museum of Art, California State University of Dominguez Hills and for the past three years, at the Watercolor West Exhibition held at the Brea Gallery.
Debbie earned her Signature Membership in the Watercolor West organization in 2014. Debbie was recently honored to be included in the Northlight Publishers book, 'Splash 15', featuring the best 100 watercolor artists.
Debbie has been a Governing Board Member of the National Watercolor Society for the past 6 years. She holds membership in the American Watercolor Society, National Watercolor Society, Watercolor West, South Bay Watercolor Society, and the Pacific Art Guild.
Debbie teaches a weekly beginning and intermediate watercolor class to adults in El Segundo, California.
In 2014, 2015, and 2016 Debbie painted extended Plein Air trips to Calico, Valley of Fire, Zion National Park, Grand Canyon National Park, Manzanar and has participated in Plein Air competitions in Mendocino, California. She regularly paints Plein air in and around her home in Southern California as well as daily studio painting.
Debbie recently exhibited paintings, and sketchbooks at the Muckenthaler Cultural Center in Fullerton. This National Watercolor Society invitational exhibition features plein air artists work from around the world.
Debbie is well known for her accordion sketchbooks which feature value studies of the landscape. Many a time she will arrive on site with a group of artists who all ask to see her most recent sketchbook.
We hope you will join us Thursday evening, Oct 12, for Debbie's demo!
To inquire about attending Debbie's workshop on Friday, October 13, 2017, from 9am to 4 pm, email selinacheng@valleywatercolorsociety.org. Cost is $60 for members, $80 for non-members. Workshops are also held at SVFACC (directions).
Click here to visit Debbie on the web.
Check out our full workshop schedule here.
See you there!