Check out our 2021 show, held March 1-31, 2021:
2021 Awards:

1st place:  Carrie Waller "Ikigai"

2nd place:  Melissa Elliott "The Farmer"  

3rd place:  Dorothy Lee "Grandma Wong" 
Special Honor: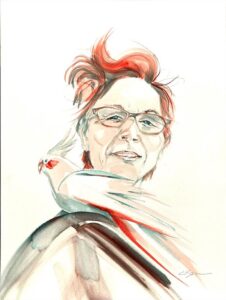 Cylvia Santillan "Dr. Miora & Finn"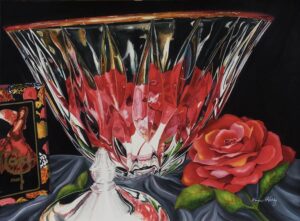 Karen Holly "Close Up (Red Study)"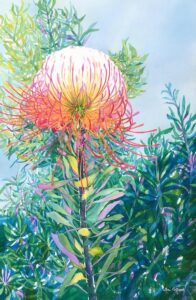 Lori Pollack "Pincushion Protea"
Honorable Mentions: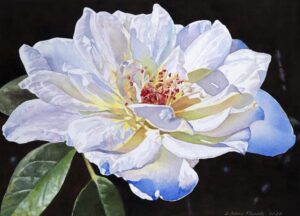 Debra Reynolds "White Rose"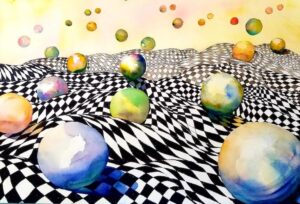 Selina Cheng "Out of This World"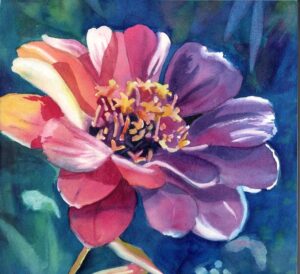 Claudia Kazachinsky " Zinnia"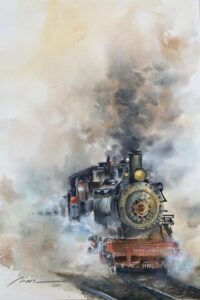 Fatemeh Kian "Last Journey"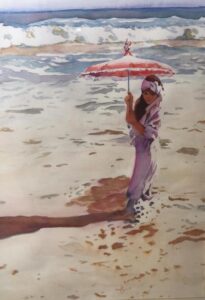 Marietta Petrini "Misty"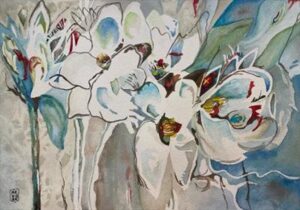 Roberta Barabash "Magnolia"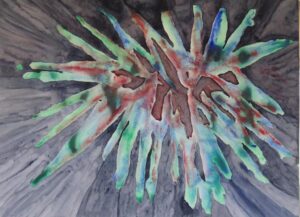 Adrian Rubin "Whoosh"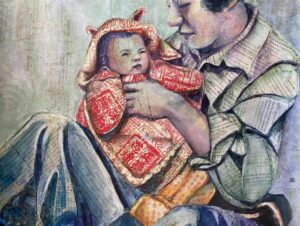 Dorothy Lee "Dad & Me"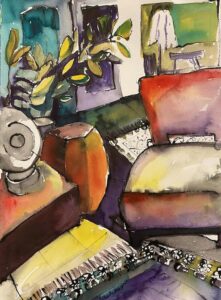 Susan Gesundheit "Homebound"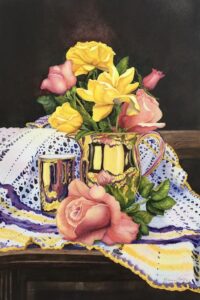 Karen Holly "Golden Reflections and Lace"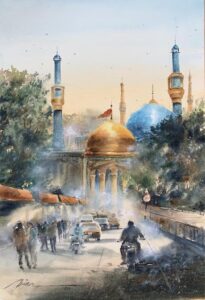 Fatemeh Kian "Sultan"


Melissa Elliott "Breakfast with Two Valley Girls"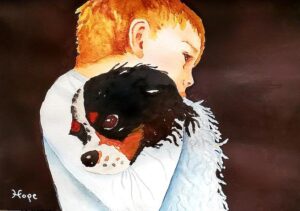 Barbara  Hope "Sy & Rocky"
Juror Linda A. Doll, AWS, NWS is a painter, digital photographer, graphic artist, instructor and juror. A teacher of workshops and seminars throughout the US, Mexico, Canada, France, Italy, Greece, Spain, Ireland and Bali, she is a Past-President and Life Member of the National Watercolor Society, a Past Board Member and Juror of the American Watercolor Society, and a past Board Member of Watercolor West . She is a Life Honorary Member of the Federation of Canadian Artists and an Elected Life Member of the San Diego Watercolor Society. Her paintings and drawings are included in many books and have been used by several magazines for their covers. Linda is included in many of the Who's Who Publications including Who's Who in American Art and Who's Who of American Women.