There is 1 paint-out scheduled in March 2020:
Paramount Ranch– Wednesday, March 19, 2020, 10am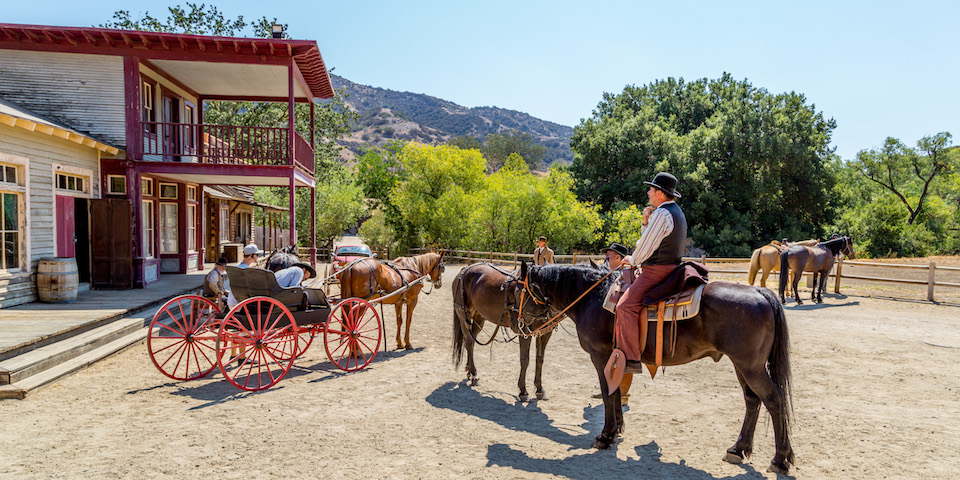 From the website:
"When Paramount Pictures leased the ranch in 1923, they began an era of film production that continues today. You can experience the area where Bob Hope starred in Caught in the Draft (1941) and Sandra Bullock had a leading role in The Lake House (2006). In the 1950s, Western Town was created for television shows, such as The Cisco Kid. More recent television productions at Paramount include The Mentalist, Weeds, and Hulu's Quickdraw (2013-2014).
"Paramount Ranch offers several miles of easy to moderate scenic hikes through chaparral, riparian, and valley oak savannah plant communities. Equestrians and mountain bikers may access these multi-use trails. Wildlife sightings might include red-tailed hawks, acorn woodpeckers, blue heron and deer."
Click here to visit their website.
Look for David. If you email David in advance at watercolorists (at) netzero (dot) net, he will look for you. Everybody is invited. We will help beginners. Artists are welcome to come out and see what they might need to bring next time.