Our February plein air paint-out will be held at Rancho Simi Community Park. Everybody is welcome, member and non-member alike.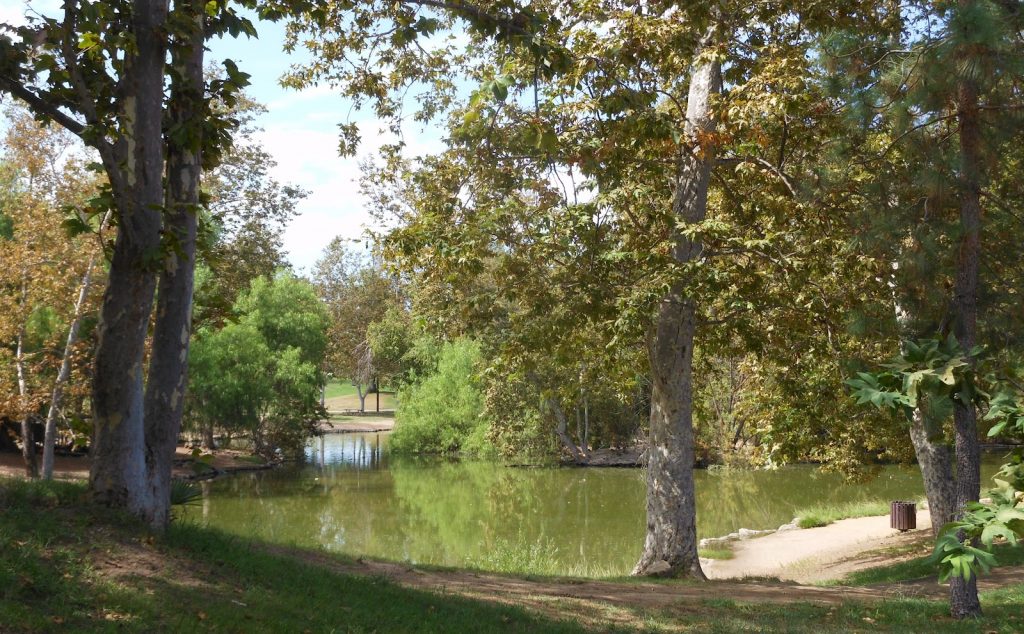 Rancho Simi Community Park – Wed, Feb 20, 10 amFrom their website: This was the first community park built in Simi Valley, also known as the "Duck Pond Park". This park has so much to offer. Here you'll find a reservable amphitheater, barbecues, lighted basketball courts, horseshoe pits, uncovered picnic tables throughout the park, pre-teen play area, a tot lot, handicap accessible play area, restrooms, shuffleboard courts, soccer field, and tennis courts.
From the organizer David: Take 118 freeway to Erringer  and go south. Park is at the corner of Erringer and Royal Avenue. Walk downhill at restrooms and meet at the lake near waterfall.
Let David know if you can attend: watercolorists (at) netzero (dot) net. He will look for you. If you are beginning plein air David can suggest what to bring with you.