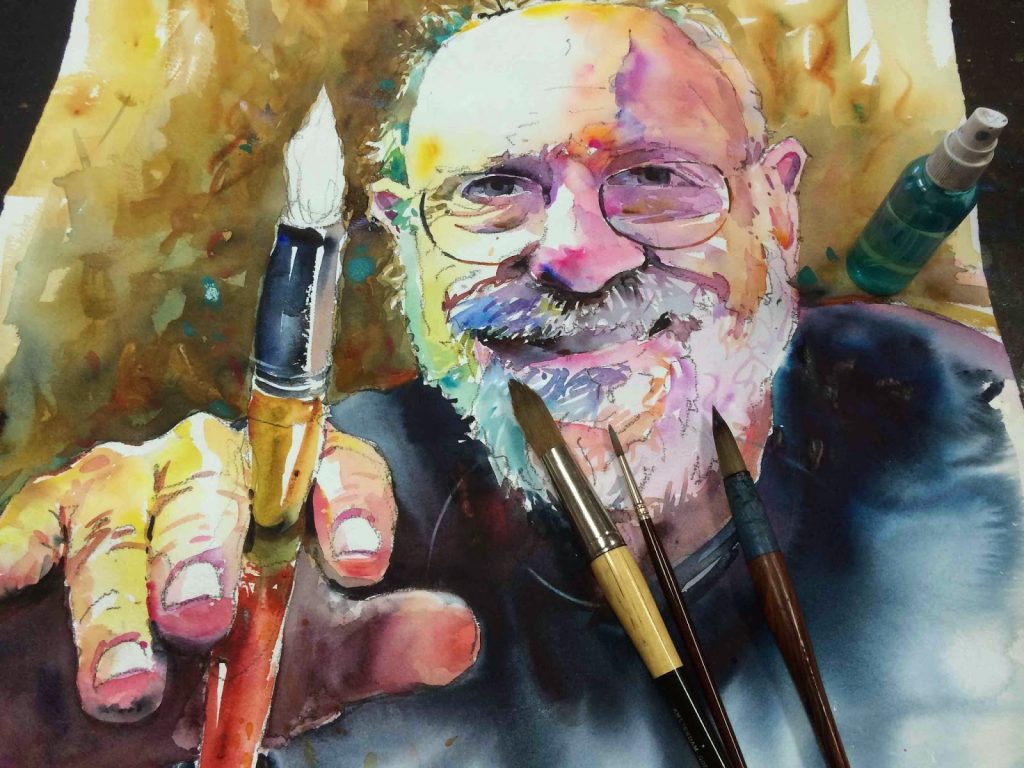 Dave Lobenberg will be demonstrating in our monthly member meeting, Thursday, November 8, 2018.
Dave Lobenberg is an internationally published and exhibiting fine artist. He has over thirty-five years experience teaching both college and private art classes. He has also established a reputation for conducting well organized, energetic, hands-on watercolor and drawing workshops across the United States and Canada.
He has a blog and a YouTube Channel.
There will be a meet & greet from 6:30 to 7:00 pm, followed by meeting and demonstration at 7:00 at:
San Fernando Valley Arts & Cultural Center
18312 Oxnard Street
Tarzana, CA 91356
Click here for directions from your location.
Members free. Non-members $5.
Dave will also teach a 3-day workshop, Friday/Saturday/Sunday, November 9-11, from 9-4.
About the Artist:
Dave Lobenberg is a water media artist with over thirty years of painting experience with a passion for portraiture. He teaches acrylic, watercolor, and drawing workshops in California and out of state. His work has been published nationally and internationally. He has a blog and a YouTube Channel.